Book One -

Candlewicke 13: Curse of the McRavens
"Vibrant and funny . . . Sergent spins out a parade's worth of fresh, playful ideas . . . a bevy of oddball creatures . . . and that climactic tournament, a lulu involving cats, monkeys, ogres and more."
The BookLife Prize by
Publishers Weekly
Do you love the smell of a newly printed book bubbling over with the promise of mystery and magic? Or is exploring an enchanted world in full color on an electronic device more to your liking?
If you are looking for something new to read, check out the Candlewicke 13 series by
Multi-Award-Winning Author Milan Sergent
. The five-book series is now available through most bookstores and online. Each book features hidden clues and chapter illustrations, as well as a variety of maps by Author Milan Sergent.
Country:
United States
Language:
English
Genre:
Middle -grade / Young Adult Fantasy
Released:
February 5, 2019
Media type:
Print and E-book
Pages:
347
Official Trailer for Book One
Candlewicke 13 Curse of the McRavens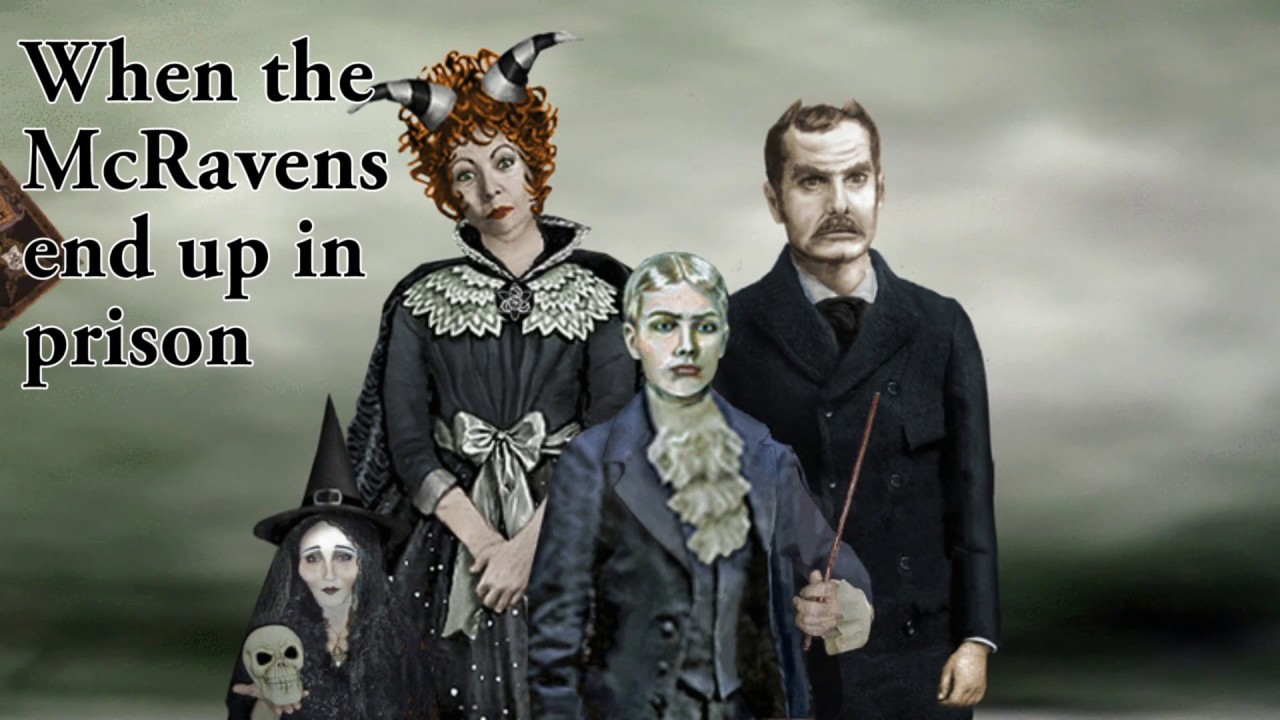 Candlewicke 13: Curse of the McRavens
Valor McRaven
tries to hide his odd symptoms from the "normal" witches. His shadow moves on its own, and he sometimes makes objects move without the required wand. Valor refuses to believe the rumors about his family, even after Mystic Ministry locks the McRavens in the sanatorium and schedules him to be the hunted fox in a ghastly tournament with blindfolded ogres, boiling cauldrons, and cats with moon madness.
If Valor wins, or survives, he can begin his dream of becoming an apprentice of magic at Mystic Steeples, where he hopes to unravel the death of his twin and the attempts someone keeps making to kill him. His only friends say it's too late for that. They insist he's the leader of their misfit coven, foretold to unravel the greatest cover-up in history (The Great Deception) and stop the Grim Warlock's terrible Thirteenth Hour. But they're not risking a life sentence in a dreary prison having their inner essence removed.
The only person Valor trusts is his morosely precocious adopted sister,
Doomsy Gloomsy
, who knows much more than any eight-year-old should.
Curse of the McRavens
, the first book in the Candlewicke 13 series, contains hidden clues throughout the novel. It also contains chapter illustrations as well as a variety of maps. Milan Sergent wrote the gothic-fantasy series for middle grade/young adult readers who feel like outsiders and love enchanted creatures as well as quirky witches and wizards. Each book has a unique feel and features whimsical settings. And though it is set in modern times, you won't easily notice anything contemporary in this mysterious country called Hoopenfangia, for it proudly remains old world because it has been safely hidden for centuries by a magic veil in in the Bermuda Triangle also called the Hoodoo Triangle. Despite the rich history and magic veil,
Valor McRaven
and
Doomsy Gloomsy
are starting to wonder just how "safe" they really are.
"This is a superbly entertaining work of fantasy fiction which ticks all the boxes for the younger end of the young adult reading spectrum. I really enjoyed the level of irreverent humor that peppers the pages, interrupting what could be quite intensely horrible moments and lightening them appropriately. Doomsy Gloomsy was a particular favorite of mine, with her little quips and odd turns of phrase, and the storyline that builds around Valor and his family's intriguing past makes for excellent reading. The formatting too, with its gorgeous illustrations and classic olde-worlde print style, enhances the already high quality of the reading experience to a whole new level of awesome. Overall, Milan Sergent has done a superb job with Candlewicke 13: Curse of the McRavens, and I can't wait for more."

K.C. Finn for

Readers' Favorite

"The gothic designs and graphics add a lot to the story, no doubt accentuating the settings, characters, and scenes, making the story esthetically attractive. The world-building is fascinatingly intricate and perturbingly eccentric, filled with fantastical creatures, a trait that one can expect from a hidden magical land called Hoopenfangia. With the premise of a boy, magic, and a challenging fate, fantasy fans will definitely be entertained by Milan Sergent's Candlewicke 13: Curse of the McRavens. It's a whimsical tale with a dark tone. I gravitated more towards the sharp-minded Doomsy, who's witty in her own mordant way. Memorable characters with interesting names, high stakes, and quick-paced actions, this first book of the series will surely keep readers enthralled from start to finish."

Lit Amri for

Readers' Favorite

"This is a highly detailed book with attention paid to not only world and character building, but to providing a vast history, complete with myths, legends, fables, and bestiaries. There are different types and understandings of magic, and the views on them are varied. Vivid characters and a constant sense of foreboding drive the reader forward, searching the text for hints and clues as to who is behind the horrendous acts of which Valor is being accused. The insertion of images really enhanced the chapters, and I thought the addition of the maps at the end was a great touch. Humour, drama, questions, uncertainty, and tension erupt in a world of magic where anything seems possible. Follow the trail of clues and discover more hidden truths than you would dare imagine could be concealed."

K.J. Simmill for

Readers' Favorite
"Curse of the McRavens is an exciting first entry in the Candlewicke 13 Series by Milan Sergent, a gorgeous treat for fans of fantasy with unusual characters and intriguing plot lines."

Ruffina Oserio

for

Readers' Favorite

"A dark blend of elements reminiscent of J.K. Rowling's Harry Potter saga and the Charles Addams' Addams Family cartoons."
Sign Up for Milan's Newsletter!
Sign up to receive novel release alerts, opportunities to win exclusive giveaways, private previews, and other bonuses!
Modification or Removal of Your Data: To remove yourself from this mailing list, or to correct prior information, request details of your personal data, or to delete personal data collected about you, email the administrator at
MilanSergent.com
along with your request using the email address provided on this website. Please note: If you delete your personal data from our records, you may be unable to use this website's portions or features.